PanFree®

Nothing beats fresh baked. . . With our PanFree items, you can offer fresh baked goods any time of day with minimum labor. Simply transfer from freezer to oven, bake and serve.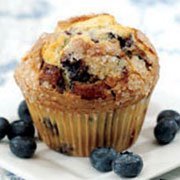 Predeposited Muffins
We've been in the wholesale muffin business for nearly 80 years – developing premium dry mixes to help the busy baker in our early days; we were the first to bring "thaw, scoop and bake" frozen batters to the market; and we've perfected the ultimate convenience of high-quality ready-to-bake predeposited muffin batters (and came out with the only muffin batter requiring NO MUFFIN PANS, called PanFree!)
Bake'n Joy procures premium ingredients as close to our Massachusetts based manufacturing facility as possible. We use whole fruit inclusions such as wild blueberries from Maine and cranberries from Massachusetts. We source farm fresh eggs from neighboring New Hampshire and you will not find a muffin with more fruit, nuts, spice and flavor than a Bake'n Joy muffin!
While on our website, check out out our renowned quality Cornbread batters and quarter sheets as well as our fully baked private label coffee cakes and loaf cakes.
Predeposited Muffins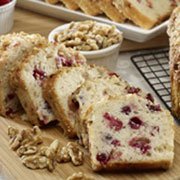 Loaf Cakes
Our PanFree® loaves were developed to be as moist and flavorful as our prized predeposited muffins, chock full of fruits and nuts and blended with perfectly-balanced flavors and spices. If you're looking for cornbread options, we have it all from PanFree® quarter sheets to scoop batters. We make it easy to whip up a batch in no time!
Loaf Cakes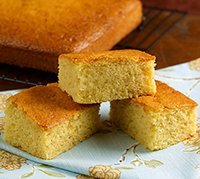 Cornbread
Cornbread can be served simply plain or loaded with complimentary seasonal fruits or savory vegetables. Whether you are using our mixes, scoop and bake batters, or our PanFreeCornbreads, whatever your operation, we have the perfect item for you.
Cornbread