Bake'n Joy Expands Manufacturing for Growth
North Andover, Ma. (July 1, 2018): Staying true to its mission to continuously improve all aspects of its business in order to sustain the long-term success of our customers, Bake'n Joy is excited to announce the addition of 20,000 sq. ft. to its manufacturing facility. The company installed a brand new Predeposited Frozen Muffin line with room for a second line.
"The line began production in December 2017 and has immediately made a positive impact on our operations", says Michael Ogan, Vice President of Operations. "The new line enables us to support our existing customer's growing business as well as puts Bake'n Joy in the enviable position of servicing new customers with the highest quality standards for product and customer service excellence." He adds.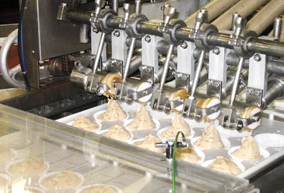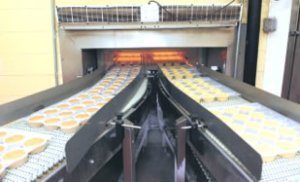 For more information about Bake'n Joy Foods, visit BakenJoy.com. For interviews with company leadership, please contact Jayne Kearney at jkearney@bakenjoy.com
About Bake'n Joy Foods, Inc.
Bake'n Joy Foods, Inc. manufactures predeposited frozen batters and doughs, scoop and bake batters, mixes and bases, fully-baked loaf and coffee cakes, and streusel toppings. Family owned and operated since 1941, Bake'n Joy is committed to supplying the bakery industry with high-quality product innovations, customized solutions, and unparalleled service. Bake'n Joy Food's brands include Bake'n Joy Originals™, PanFree®, Ultra Moist® Homestyle® Country Muffin & Cake Co™, Boston Coffee Cake®, and now Kitchen Cupboard™. For more information, please visit www.bakenjoy.com.